Tragic Ending
On Wednesday, the City of Boston moved in and finally cleared the notorious drug encampment along Atkinson St. often referred to as "Mass & Cass" or "methadone mile." Nearly two years ago, I met Annie Driscoll as she cooked heroine nearby. The 37 year old woman was bright, talented, and told me she was trying to beat her addiction. She allowed me to record part of her journey on the streets. Sadly, her family reached out to say Driscoll recently passed away. They thanked me for taking the time to give her a voice. There are so many more Annie's out there worth saving. I've attached the letter they sent me, her obituary, and my coverage.
Powerful Letter
Annie's family found my contact and emailed me at Discovery Institute in Seattle. This is what continues to fuel my work.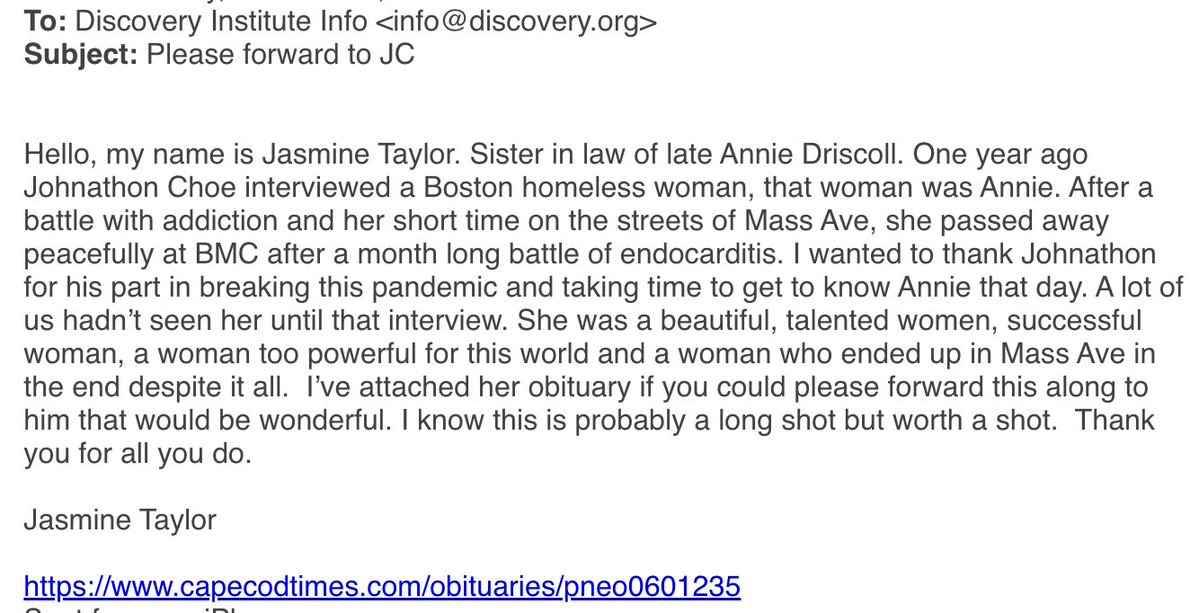 Annie's Obituary
All are welcome to join the family in a sunset remembrance that will be held at Rock Harbor on November 11th, followed by a gathering at Hog Island.
https://www.capecodtimes.com/obituaries/pneo0601235